How It Works
Ready to sell your house in the Fort Myers area for cash today? Here's how it works:

Contact Us With Information About the House You Need to Sell
Step one to sell your house fast is letting us know you want to sell. We collect some basic information, like your address, and we'll get the process rolling.

We Will Meet With You to See Your Property
At your convenience, we will come to look at the property. No preparation is necessary from you. We buy houses as is.

Sell Immediately or When You Are Ready
After we see the place, we will make an offer. You can sell right away, or you can pick a schedule that works for you.
We Buy Houses in Fort Myers and Throughout Southwest Florida
If you want to sell your house fast, then you've come to the right place. At Real Options & Investments, we provide cash for homes throughout Southwest Florida. We can close the sale in as little as a week if you need to. If you'd like a bit more time to consider the offer, then there's absolutely no rush. Contact us today for a fast, no-obligation offer for your house.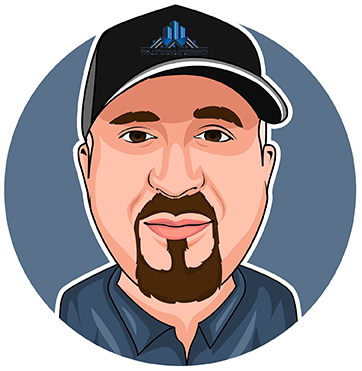 We Buy Houses in Any Condition
When we say any condition, we mean it. We buy new houses, condemned houses, houses in foreclosure and everything in between. You don't have to spruce up the place or perform last-minute repairs. We'll make an offer on your house exactly as it is right now.

No Repairs

No Cleaning

No Staging
We Offer REAL OPTIONS for House Sellers in Tough Spots
There are plenty of cases where homeowners need to sell fast. Inheriting a property can put pressure on you while you are still trying to deal with a loss of a friend or family member. Homeowners in foreclosure that want to save their credit, may find selling is the best solution but it isn't always easy. Houses that have extensive damage and need expensive repairs cause stress. And we get it! We offer a guaranteed sale, for cash. Selling is often the most reliable way to salvage a tough situation and walk away with your credit intact and cash in your pocket.
Compare Your Options
Selling through an agent vs. selling to Real Options and Investments
Selling With An Agent

Sold to our Team
Realtor Fees
6% On average paid by you,
None
Who Pays Closing Costs?
2% on average is paid by you, the seller
NONE - We pay all costs
Inspection & Financing Contingency
Up to 15% of sales fall through
NONE
Appraisal Needed:
Yes, sale is often subject to appraisal
NONE - We make cash offers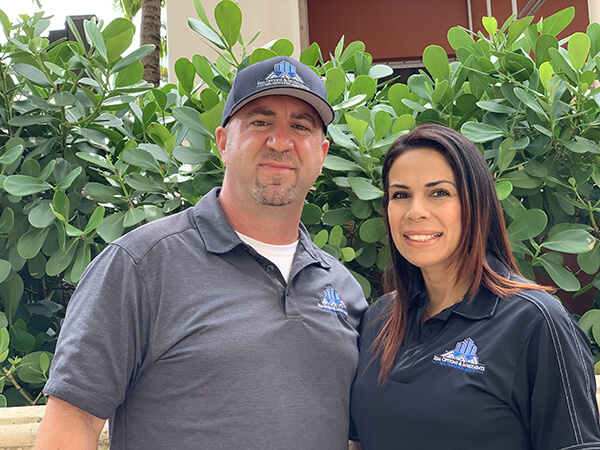 Frank and Jazmin Heron of Real Options and Investments is a local company committed to helping homeowners in SWFL. Out real estate solutions can buy houses with cash and close quickly. If you need to sell your house fast, please call us at 239-309-7474.
We pride ourselves on our reputation for working one-on-one with each customer to handle their individual situations. With the ability to directly purchase houses and make cash offers, our real estate solutions company can create an extremely fast and hassle-free transaction.
What Our Customers are Saying
I could not have had a smoother transaction! Frank is a true professional & his word is gold. Frank came and looked at my home & he said that he would contact me the next day with an offer to purchase. I said to Frank "make me a fair offer and we would do business". The next day I received the all cash fair offer in writing and fast closing in 3 weeks all without me having to pay any closing costs or any Realtor fees. I signed the contract & we had closing per our agreement. Frank's advertising literature says how he does business but he backs it up with action.
Met Frank H. Oct 20, 2020 at my house. As he checked out the condition of my property I in turn was formulating my opinion of him & his company to determine if I should consider selling my house to him rather than a competitor. Frank's presentation was clear. He answered my questions so I understood what to expect from that day thru the closing. The following day Jazmin H. emailed an offer to purchase my home. I chose the date to close, and signed the contract. Closing was Nov 9, 2020, which was less than 3 weeks! From start to finish my experience was very positive. I've already referred two friends to Frank and Jazmin.
After my brother passed away and I decided to sell his home, Frank J H. from Real Options & Investments LLC contacted me along with several others. I elected to go with Frank because he went out of his way to come see the house and made me a fair offer. He made the transition easy as I sold the house "as is" so I didn't have to invest additional money into upkeep. His service was professional and the process was easy even though I didn't live in the area. We did everything by phone and text. I would highly recommend Frank H. and Rhonda K. from Agent Title who handled the title search.
My husband found Real Options & Investments. Made the phone call and it was Frank that he spoke to. A few days later Frank came over and gave us an offer on the house that we were pleased with. Within a month we were already closing. Frank never low balled us on price and gave us a few extra days to finish our move. The experience we had with Frank and his wife was wonderful!!! I would definitely recommend them both!!!
Frank was wonderful to work with. Very accommodating and eager to remedy any issues. He made the transaction go very smoothly. Was a pleasure to work with Frank. He made the buyers very happy. Thank you Frank .
Frank explained the whole process in detail. They were constantly in contact during the whole process and closing was done quickly. They are quick to respond to any questions. I would definitely do business with them again.
My family and I had an awesome experience!! Jasmine was very easy to work with and she get things done!! They keep us in the loop of things and we closed on the date we wanted. The process was extremely smooth from start to finish!! Also they are quick to respond to any questions you may have. I would definitely recommend them!!
Excellent experience with Frank and his team. They were in constant communication and helpful throughout the process. Definitely would recommend. Great price as well.
Frequently Asked Questions
Here are answers to some of the questions that we get asked the most.
Are you buying my house or listing it for sale?
We are buying your house directly. We are not putting it in a directory or contacting prospects. Once we see your house, we will make you a direct cash offer. If you like the offer, we'll close the deal. It couldn't be easier.
How do you determine how much my house is worth?
We use the same methods as anyone else in the real estate industry. We compare the size and layout of your house to the neighborhood and consider the condition of the house and general market trends. We put it all together to find the value of your house and base our offer on that.
Why should I sell without fixing up my house first?
We will buy houses regardless of their condition. Fixing up your house can be expensive, and we bake the cost of repairs into our offers. Repairing your house will rarely net you a profit when you sell. When you list your house, repairs mainly help you sell faster, not necessarily for more than the cost of the repairs. You can skip that stress and the short-term financial losses by selling as is.
Can you help me avoid foreclosure?
In many cases, yes. Often, the easiest way to avoid foreclosure is to sell the house and settle the debt. We can move quickly to get you a cash sale. That will help you beat foreclosure deadlines, and you can walk away with your credit score in good shape. And depending on the size of the mortgage, you might have a good amount of money in your pocket.
It takes as long as you want it to take. If you're in a hurry, we can close on your house in just a few days. That's the advantage of a cash offer. If you aren't in a hurry, we're happy to match your timeline so you can sell your house and move out when you are ready.
Why is this better than selling through an agent?
Every method of sale has pros and cons. When you list through an agent, you have to wait for buyers to make offers. It's a process, and it can be draining. When you sell to us, you already have a buyer lined up. We handle all the paperwork and hassle, and you don't have to pay any realtor fees. If you want fast and easy, Real Options & Investments is right for you.