How It Works
3 Easy Steps to Get Cash for Your House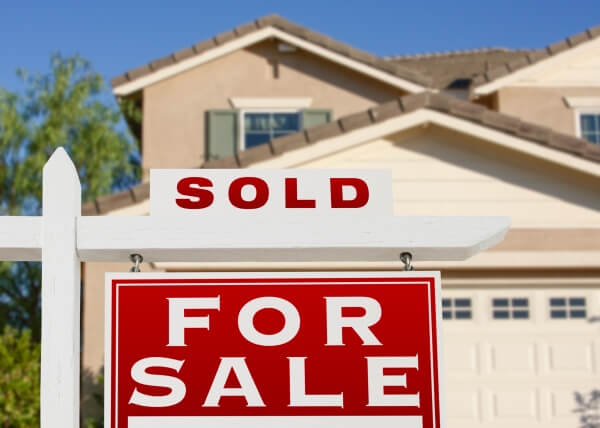 Real Options & Investments has worked years to streamline the house-buying process. We know the ins and outs of this business, and we're going to put all of our experience to work to help you sell your house quickly and easily.
We buy houses around Fort Myers for cash. That means we never have to wait for a bank to approve the sale. Instead, we can move ahead and work on a schedule that is right for you and us. Because we've simplified everything to such a degree, we can take you all the way through closing in just three steps.
The first step is contacting us to let us know you want to sell. That's pretty easy, and it's a no-obligation move.
The second step is letting us come by to see the place. We buy houses as-is, but we do need to see them.
The third step is getting your offer and closing. We'll give you cash, and your house is sold.
It really is that easy. Let us take you through each of the steps in more detail. You'll see that selling a house has never been so painless.
Step 1: Contact Us With Information About the House You Need to Sell
We aren't going to cold-call you. We aren't trying to reach you with a cardboard sign on a telephone pole. If you are interested in selling your house, simply contact us through the website. You can call, or you can fill out our easy form.
The form will ask you some basic questions about your Fort Myers house. It will want the address, details such as square footage, and the best way to contact you. This form allows us to do some preliminary work before we get to step two, and it speeds up the process. If you're unsure about any details, that's fine. Fill out what you know, and we can go from there.
Step 2: We Will Meet With You to See the Property
This is the big step for us. We're going to come and take a look at the property. That's the primary reason we ask for contact information. We'll call you to schedule a convenient time for you for the visit. It is with this visit that we make assessments that go into our offer.
As much as the visit is important for us, you don't need to make any special preparations. You don't have to tidy up the place or cover a dent in the drywall. We're already going to make an offer on the house, so you don't have to make it more presentable or "sellable."
We want to emphasize that we buy houses as is. If there are areas that need repair, that's OK. We'll still make you an offer. All we really need at this point is the opportunity to take a look at the place.
Step 3: Sell Immediately or When You're Ready
This is the big step for you. After we see the place, we'll crunch some numbers and draft up a formal offer. We'll present you with the offer, and you can decide how you feel about it. At this point, you are under absolutely no obligation to sell.
If you like the offer, we can move forward. We'll discuss the closing process with you and let you know what to expect. We handle the nitty gritty of it all, but there will be papers to signs, and we'll make sure you understand your rights in all of it.
We'll also discuss a schedule with you. If you need to sell quickly, we can move right away and close in a couple of days. If you're not in such a rush, we're fine with slowing down to a pace that makes you comfortable. You also do not have to move out as soon as the ink dries on the paperwork. Part of the process will be discussing a move-out schedule so you can be sure that everything fits into a manageable timeline.
That's all it takes. Let us know you want to sell, let us see the place, and see your offer. That's how easy it can be to sell your Fort Myers house. Contact us today to get started.