How to Prepare to Sell Your House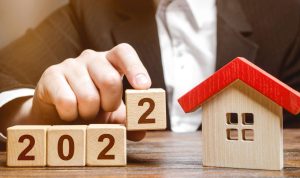 Preparing your home for sale seems to be a challenging and daunting task, especially if you have never sold a home before. In order to sell your property as soon as possible and for the price you want, you need to increase the appeal of your home for prospective buyers. In order to do this, here is a list of things you should and can do when preparing your house for sale.
Declutter
If your home is too busy, full of furniture, personal stuff, and details, it looks smaller and less attractive. Therefore, if you have too much stuff in your home, you should discard whatever clutter you can by selling it, giving it away, or donating it to a charity. By decluttering your home, you are creating more space and making it look more appealing.
Depersonalize
Depersonalizing your home will definitely help you sell your home faster. The more personal stuff (family photos, souvenirs, trophies) you have in your home, the less prospective buyers can imagine themselves living there. Therefore, you should depersonalize your house by removing all the personal stuff in order to make your home look as neutral as possible. Depersonalization of a house will give an idea of each room's purpose without making it feel locked in. Moreover, it will allow potential buyers to see your home in the most attractive way.
Increase Curb Appeal
A common mistake that many home sellers make is focusing on the interior and forgetting about the exterior. However, the exterior is the first thing all potential buyers see when they come to see a house. For this reason, it is very important to think about curb appeal and consider it when preparing your home for sale. Make sure to trim your bushes, paint the front door, weed the flower beds, and repair or replace your mailbox.
Clean Thoroughly
If you are selling your home the traditional way and waiting for prospective buyers to come to see your home, it should sparkle with cleanliness. This means you should clean it thoroughly or hire a professional cleaning team who will clean it for you. Make sure to clean the bathrooms, kitchen, counters, windows, carpets, floors, and more. Your home should look spotless and impeccable. Also, it is not recommended to cook anything odorous the night before a showing or open house. You will need a few days to get rid of the smells of certain foods.
Make Important Repairs
When you are preparing your home for sale, there are certain repairs and upgrades you should make. However, it is important to make the repairs that pay off. In other words, you should not waste your money on upgrades that are too expensive or do not matter. In order to know what repairs are important and need to be completed, ask your real estate agent or refer to your home inspection. In most cases, the most-common things that need to be repaired or upgraded when you are preparing your property for sale are issues with the foundation, roof, water heater, air-conditioning, electrical systems, and plumbing.
Sell Your House Fast to a Cash Buyer
As mentioned above, preparing your home for sale is a challenging, time-consuming, and expensive task. There are many things you have to do before listing your home. However, you can avoid them if you decide to sell your property to a home investor or cash buyer.
Home investors purchase all types of homes regardless of their age, condition, or location. The best thing about selling your home to a home investor is that the deal is closed within two weeks, and you will receive cash that you can start spending immediately.
If you are looking for a cash buyer in Fort Myers, FL, or any other nearby area, you should contact Real Options & Investments. We buy houses in Florida for cash and as is, which means that no repairs or upgrades are required. Therefore, if you have a home to sell, and you want to do it as soon as possible, do not hesitate to contact our company.