We Buy Houses for Cash in Sarasota, FL
Best Home Buyers in Sarasota, FL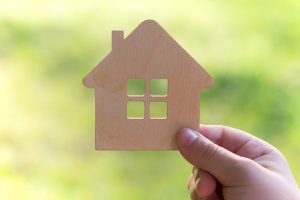 At Real Options and Investments, we pride ourselves on being the cream of the crop when it comes to home buyers in Sarasota, FL. Our team of experienced professionals has a knack for making the process of selling your home as smooth as silk. With our dedication to customer satisfaction and our top-dollar cash offers, you'll be singing our praises in no time.
We understand that selling a home can feel like a Herculean task, but with our expert guidance, you'll be walking on cloud nine as we handle all the nitty-gritty details. Our top priority is ensuring you receive the best possible offer for your property, and we'll go the extra mile to make that happen.
Sell Your House Fast: How It Works
Selling your house with Real Options and Investments is as easy as 1-2-3! Our streamlined process ensures you can sell your house quickly and efficiently.
Step 1: Contact Us With Information About the House You Need to Sell
Pick up the phone and give us a call at (239) 309-7474 or submit your information online. We'll be all ears as you tell us about your property and its features.
Step 2: Schedule a Walkthrough
Once we have the necessary information, we'll schedule a walkthrough at your convenience. Our team will be there with bells on, ready to evaluate your property and determine a fair cash offer.
Step 3: Receive a Cash Offer for Your Home
After our walkthrough, we'll present you with a no-obligation cash offer. You can take it or leave it, but we're confident our offer will leave you impressed. Once you accept, we'll work to close the deal as quickly as possible.
We Buy Sarasota, FL, Houses in Any Condition
At Real Options and Investments, we believe that every house has potential. We're not afraid to roll up our sleeves and invest in properties that need a little TLC. So whether your home is in tip-top shape or it's seen better days, you can rest assured we'll provide a fair cash offer.
There's no need to spend time and money on costly repairs or renovations before selling your home. We'll buy it as is, saving you the headache of dealing with contractors or making cosmetic updates.