We Buy Houses Fast for Cash in Fort Myers, FL
Best Cash Home Buyers in Fort Myers, FL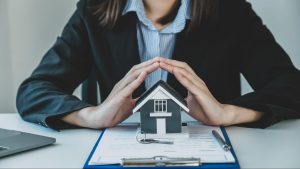 Do you have an unwanted house, unpaid taxes, or an inherited property? Are you behind on your mortgage, does your home need major work, or do you just need to move fast? If you answered yes to any of these questions, working with a cash buyer will likely be your best bet. In a traditional sale, you will need to fix up your Fort Myers home, hire a realtor, and wait around for a buyer. The process can take weeks or even months. Even after finding a buyer, the sale could still fall through. Why go through that headache when there's a simpler way?
Sell Your House Fast in 3 Easy Steps
Our team at Real Options and Investments has created a simple way for you to sell your house fast. Just follow our three easy steps:
Get in touch with us and let us know that you would like to sell your Fort Myers home. We just need some basic information and there is no-obligation involved.
After receiving this initial information, we will set up a time with you to come and see your property. We buy houses as-is, but we do need to come by to see it so that we can formulate our offer.
Once we see the property, we will prepare our offer and send it over. If you choose to accept, we can close as soon as possible, or if you need a little more time, just let us know. We have cash ready so the process can move quickly.
We Buy Fort Myers Houses in Any Condition
As cash home buyers, we buy houses as-is. Once we take ownership, we will usually either flip the house or fix it up and rent it out. Each circumstance is different, but know that we will never ask you to make any repairs to the house. We will take care of everything after closing. We can help if you are behind on your mortgage, live out of state, or are going through a divorce. Even if your house is in great shape, get in touch with us. We can offer a simple sale and allow you to sell your house fast.
When you are ready to sell your Fort Myers home, do it the simple way. Request a cash offer on our website or call (239) 309-7474. We look forward to hearing from you.