We Buy Houses Fast for Cash in Cape Coral, FL
Best Cash Home Buyers in Cape Coral, FL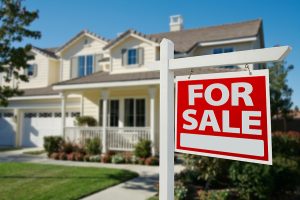 When you are ready to sell your Cape Coral home, why endure the stress of a traditional real estate sale? When going the traditional route, you have to find a realtor, make repairs to your home, clean it, stage it, and then wait around for a buyer. You could wait for months, and once you do find a buyer, the sale could fall through because of the home inspection or financing. Instead, sell to a cash buyer, like us at Real Options and Investments. We have cash ready, so you can sell your house fast. We buy houses in any condition. We will not ask you to make any repairs, and you will not have to pay any closing costs or fees. We are an accredited business with the Better Business Bureau and have an A+ rating.
Sell Your House Fast in Three Easy Steps
We have simplified the selling process so that you can sell your house fast on your timeline. Here's how it works:
The first step is to simply get in touch with us and let us know that you would like to sell your Cape Coral home. We just need a little information to get our process started. It's easy and comes with no obligation.
Next, we will contact you to find a good time to come and see your home. We will take a look around and gather the information we need to make you an offer.
Last, after we have seen the place and crunched the numbers, we will present you with an offer. If you choose to accept, we have cash ready to buy your home. We can close as soon as possible or at a time that works best for you.
We Buy Cape Coral Houses in Any Condition
As we mentioned before, we buy houses in any condition. If your home needs major repairs, selling to a cash buyer is likely your best bet. These homes are difficult to finance, so why go through the hassle of a traditional sale? Even if your home is in great shape, we would love to make you an offer. We also work with people who are facing a variety of circumstances. If you are in danger of foreclosure, have inherited an unwanted house, or are going through a divorce, get in touch with us.
We love Southwest Florida, and we would love to give you a cash offer for your home with no obligation. Contact us online or call (239) 309-7474.