We Buy Houses Fast for Cash in Bonita Springs, FL
Best Cash Home Buyers in Bonita Springs, FL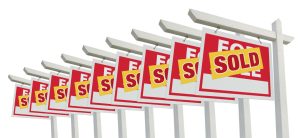 If you have an unwanted house, are behind on your mortgage or taxes, or just need to move quickly, working with a cash buyer might be your best bet. Our team at Real Options and Investments has cash ready, and we can make you a fair offer for your property. It can be difficult to sell a home that needs work. You may have to wait a long time for a buyer. And once you find one, the sale could fall through because mortgage lenders will not finance mortgages for properties that are uninhabitable. Why go through the stress and leave things to chance when we can buy your house fast?
Sell Your House Fast in Three Easy Steps
We offer a streamlined process to help you sell your house fast. We take care of most of the work and are low pressure. Here's how it works:
Contact us and let us know that you would like to sell your Bonita Springs home. We just need a little information to get the ball rolling. You can request a cash offer online or call us.
Once we receive this information, we will schedule a time to come see your property. This walkthrough will allow us to gather the information necessary to craft our offer.
Once we have crunched all the numbers and our offer is ready, we will send it to you. Look it over and decide if you want to accept it or not. If you choose to accept, we can close as soon as possible. We will give you cash, and your house will be sold. If you need a little extra time before closing, let us know. We can usually work with most circumstances.
We Buy Bonita Springs Houses in Any Condition
The condition of your property doesn't matter to us. We buy houses in any condition. We know how hard it can be to sell a damaged home, and we are here to help. We are interested in homes in great shape as well as those that need major work. If your home has endured storm damage or is condemned, get in touch with us. We can also help if you are behind on your mortgage or live out of state. No matter your circumstances or reasons for selling, get in touch with us today for a free quote with no obligation. Call (239) 309-7474 or request a cash offer online.