Six Tips for Selling Your House Quickly in Fort Myers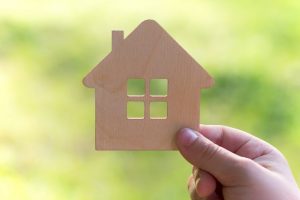 If you need to sell your house fast, whether you're on the verge of foreclosure or you just want to move, it's easy to feel overwhelmed. In some situations, a home might take months to sell, while in others, it could fly off the market in mere days. What's the difference between a house that sells quickly and one that sits on the market for what seems like forever? The answer is preparation and the selling approach the homeowner decides to use.
What do you need to do to help ensure your house sells as quickly as possible? Read on for our top six tips.
Clean From Top to Bottom
If you're planning to sell your house on the open market with a realtor, it must be spotless before you ever let someone inside for a showing. Aside from glaring damage, nothing turns a prospective buyer off like a filthy house, so if you don't have the time or desire to clean, hire a company to do the job for you.
If you're planning on tackling the cleaning process yourself, don't forget about these key areas:
Garage and basement
Inside closets
Shelves inside cabinets and closets
Top and bottom corners of every room where dust and cobwebs tend to collect
Inside appliances
Windows, both inside and outside
Blinds
Baseboards, doors, trim, switchplates, and outlet covers
Also, make sure your kitchens and bathrooms are pristine from top to bottom, and of course, be sure to keep floors as clean as possible between showings.
Get Rid of Clutter and Personal Items
When prospective buyers tour your home, they want to imagine what their lives will look like inside it. But if you have clutter everywhere and your personal family photos, knick-knacks, and artwork in plain view, those buyers won't envision their lives in the space — they'll envision yours. Keeping all of your personal things out during showings basically marks the space as yours when what you want is to create a neutral territory.
To keep your buyers' minds on the features and benefits of the house rather than your personal life, pack up all of your personal items and other clutter before you start showing your home.
Make It Bright
Lots of interior light is a huge selling point for many prospective homebuyers, so be sure to keep your curtains, shades, or blinds wide open during showings. If your home's windows don't let in a ton of natural light, place lamps strategically throughout rooms that don't get enough sunlight. If your house has darker paint in any of its rooms, you may also want to repaint using a lighter color that reflects more light into the space.
Stage It Well
If you're not big on home decor (or even if you are) staging can work wonders for helping you sell your house quickly. You want prospective buyers to see the house as a blank canvas on which they can paint a beautiful life, but when your personal interior style is staring them in the face, that's tough to envision. Staging with neutral furniture, colors, and decor creates a peaceful, attractive aesthetic that can help yield multiple offers in a short time span.
Spruce Things Up
If your house is older, and you want to sell it quickly, one of the most effective (and easiest!) things you can do is give it a surface-level makeover. Replace dated drawer pulls, doorknobs, paint, and the like to give your home a fresh new face that people will clamor to see.
It's also a good idea to boost your home's curb appeal by freshening up your landscaping and home exterior. You only get one chance to make a first impression, and since your front yard and the outside of your home will be the first thing prospective buyers see, you must make certain they look attractive.
Sell to a Home Investor
If you're considering alternatives to listing on the open market, selling your property to a Fort Myers home investor (aka a cash home buyer) is probably the easiest way to sell your house quickly.
When you sell to a cash home buyer, you can typically close on the sale in less than two weeks if necessary. You don't have to clean the house, make repairs, spruce things up, go through showings, wait for offers to come in, or pass a prepurchase inspection.
All you'll have to do is allow the buyer to perform a brief walkthrough of your house, and they'll take care of the research to determine your home's fair market value. They'll make you a no-obligation offer for your house in as-is condition, and if you choose to accept the offer, you can choose a closing date and move-out date that works for you.
Need to Sell Your Fort Myers House Quickly?
If you're trying to sell your Fort Myers home as fast as possible, our team at Real Options & Investments can make that happen. Get in touch with our team today at (239) 309-7474 or request a cash offer to discover just how quickly you can sell your house!